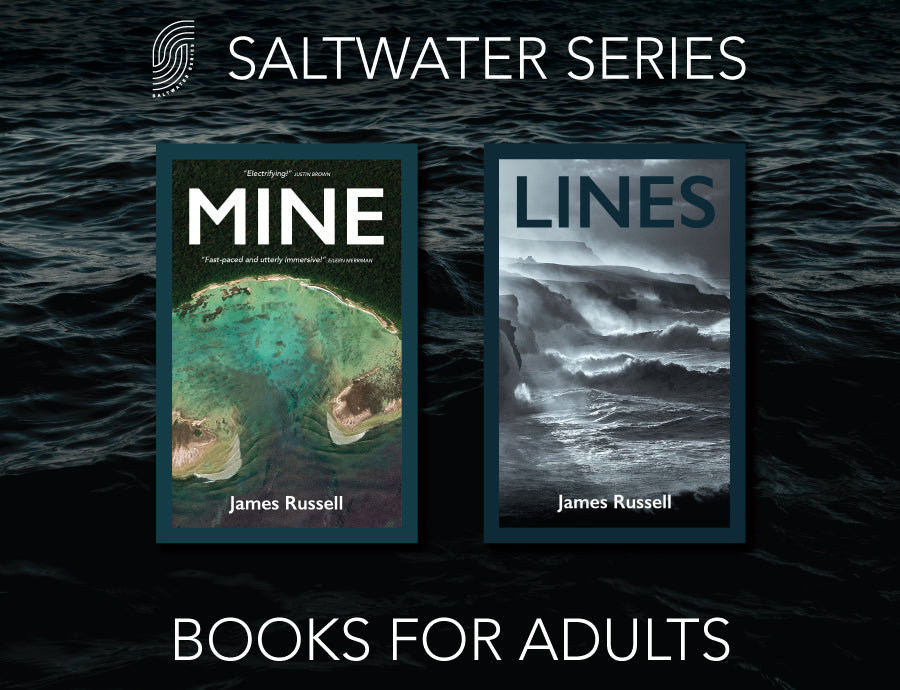 Mine
"Fast-paced and utterly immersive, with passages that will have your heart leaping into your throat. This is 'Breath' meets 'The Beach', but also a unique tale in its own right that will stay with the reader long after they read the last page."

Eileen Merriman, best-selling author of Violet Black and The Silence of Snow.

Twenty-six-year-old Jimmy Brennan's life has taken a turn for the worse, and he's desperate to numb the pain. When his mother dies and his girlfriend betrays him with his oldest friend, it's the final straw; Jimmy leaves Australia behind him, bound for Bali.
But Jimmy's demons chase him. Sickened by the rapacious tourists which overrun the Indonesian holiday island, he escapes north up the archipelago, driven by a desire for solitude and possessed by a reckless, self-destructive urge.
When he's offered the opportunity to visit the forbidden island of North Sentinel, home of a forgotten tribe which has violently rejected outside contact for centuries, Jimmy takes it.
He finds his piece of paradise, but it's a decision that will have deadly consequences.

"Electrifying" - Justin Brown, author of Bowling Through India and UK on a G-String

"A future classic" - Justin Moor

"Dark escapism from our toxic matrix" - Andrew Briggs

"Readers of Tim Winton and Evie Wyld will find a direct descendant in James Russell" - Robin Taylor

"Couldn't put it down" - Ken Nicolson

"Gripping" - Shayne William

"Intense" - Marco Milardi

"Visceral" - Caleb Clarke

"...you'll find yourself on the edge of your seat for the duration." - Tom Marr

"Thoroughly absorbing from start to finish... if you have an ounce of adventure left in your soul, then this book may just be for you." - Simon Hurley

"Sure to become a classic" - Steve Brecht

Lines
"I'm sitting right in the spot. I couldn't be better positioned. I know he'll be disgusted if I let the wave pass. The thought of it wrestles with my fear, then overcomes it, and with my heart in my mouth I put my head down and go."
When Mick travels to the west coast of Ireland, he's irresistibly drawn to the beauty of the landscape, the wildness of the surf, and the charismatic madness of the locals.
But when he finds himself broke and desperate, and the opportunity arises to make an illegal quick buck, he takes it. It starts an unstoppable ripple effect with consequences more deadly than he ever could have imagined.
Mine is author James Russell's second novel for adults.