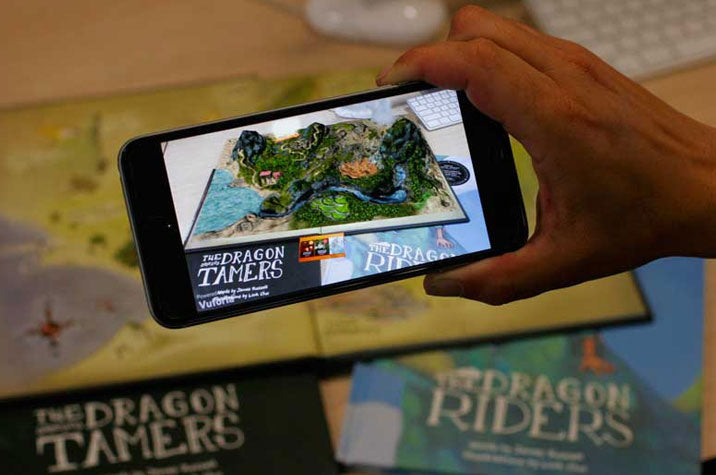 What makes all Dragon Brothers' books unique—from the children's books to the junior novels—is that all have augmented reality (AR) content builtin. In a nutshell, AR puts what isn't real (like dragons, for example) into the real world through your smart devices' cameras. This lets kids (and their parents too!) experience the amazing world of the Dragon Brothers via the screens of their smart devices.
In the picture books, the maps at the beginning and the end of each book jump off the page with amazing detail. You and your kids might even catch a glimpse of Flynn, Paddy, their dragon Elton or the fearsome Big Red as they go about their adventures.
In the junior novels, AR lets you look more closely at the stories' ships and sailboats in 3D, meet the evil Pitbull up close and personal, listen in on important conversations, and crack secret codes.
These all make the adventure real for your kids!
Just download the free AR Reads app on the Apple App Store or Google Play. Run the app and point to parts of the book marked with AR content and dive right in!