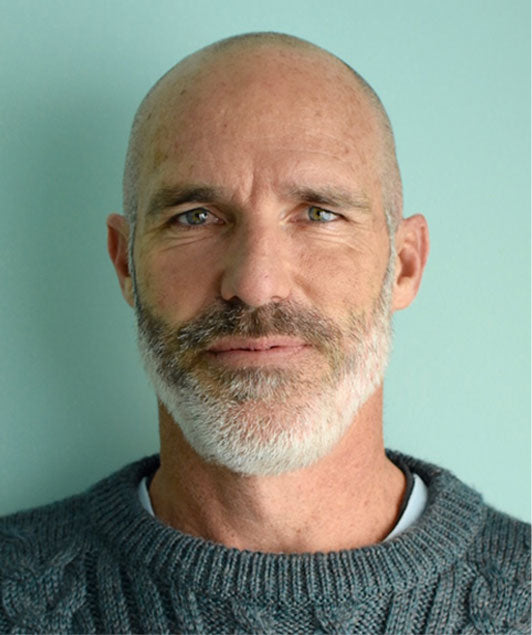 The Creator
James Russell
A much-acclaimed children's book author from Auckland, New Zealand, James has created a wonderful world of adventures that can be experienced through eight books so far. Three are his The Dragon Brothers series of picture books and five are The Dragon Defenders series of junior novels. More amazing adventures are already on the way!
Let's get to know James Russell
We sat down with author, James Russell, and asked him the questions you're dying to learn the answers to. Was he born on a magical island? Did he have dragons as friends growing up? Is he scared of The Pitbull?
Where were you born?
Not on a magical island, sadly. I was born in Hamilton. It's now known as The Tron, "City of the Future". It's not quite an island with dragons but it's exciting nonetheless. My dad is still there, and you really pass through Hamilton on the way to everywhere else. I now live in Auckland with my wife and two sons—the best Dragon Brothers a parent can hope for.
Where did you go to school?
We moved around a lot when I was younger, so I went on many adventures in a whole lot of priamry schools—Hill Park in Manurewa, Auckland, then Chartwell School in Wellington where some boys snuck me out of class in the first hour to see if I was faster than the fastest boy in school. Unfortunately, I wasn't. After that it was Glenholme Primary in Rotorua, Rotorua Intermediate, then St. Paul's Collegiate in The Tron. Phew. That was an adventure in itself.
What were you like as a kid?
I grew pretty early so I was big and strong. Many kids considered me a giant and I could carry almost all of them at once. I could also beat mean, old Pitbull too! It was awesome for bullrush where I knocked over lots of people and things. But I always was a nice kid. It's important to treat others well.
What was your favourite book back then?
Well, when I look back through the mists of time, I think 'Danny the Champion of the World' by the great Roald Dahl was my favourite. It was very exciting and suspenseful, and I also loved the naughtiness of it!
What do you like to do on weekends?
I like the wild places, so will take any opportunity to get out in nature. Surfing, mountain biking, skiing, snorkelling and spear fishing. Now, I haven't seen a shark while spear fishing… yet, but apparently it's quite common, especially just after you've shot a fish. If that happens, my spear fishing career could be over quite quickly! I think we need to look after these places better, so sometimes as a family we join beach clean ups and we trap rats to save the native birds.
Why Do You Write for Children?
I love the way children think. I love their thirst for adventure and their wonderful imaginations. I like to challenge myself to write books that fire up that imagination and encourage kids to keep on creating worlds of their own English was my lowest mark at high school, so a writing certainly career wasn't on the cards back then. But when I was travelling in Ireland after attending university, I met the editor of a newspaper and I asked if I could write for him. For some reason he said yes, which kicked off twelve years as a journalist. After twelve years you figure out how to tell a good story.
Do You Have Any Other Jobs?
Yes – plenty! I was a sales rep, selling dental products to dentists. The best time to call in to see them was 2.30pm, otherwise known as "tooth hurty". Get it? Did I mention that I love a good dad joke? I was a chef for a few years. Once I baked a potato that was as big as a rugby ball – it took hours! I also painted houses – until I smashed a window and dropped a bucket of paint inside. I was a pine tree pruner for a summer. Hay maker too – though only when the sun shone. I washed dishes in a restaurant for a while, which is to be absolutely avoided if you can't handle 'granny fingers' – when your hands are immersed in water for ages they shrivel up something terrible.
If You Weren't an Author, You'd Be…
A farmer! Or maybe a helicopter pilot! Or probably a doctor – the ingenuity of the human body always astonishes me. Hmmm. Maybe a DoC Ranger? Or even a private detective… There are a lot of adventures to be had out there in the world.
What's Great About Being an Author?
The 'authoring' bit is the hardest part. The best part is visiting schools and talking to the kids who read my books. It's always a crack-up!
How Do You Think Up Ideas?
In the shower, or while asleep. The shower is an amazing place to think (until the hot water runs out!) and you'd be amazed at how often I wake up with a fully formed idea in my head!
If You Had a Superpower, What Would it be?
I'd need three superpowers I'm afraid. I want to be able to teleport to places – and to bring stuff with me (like a surfboard, so I can surf Fiji, or Dunedin, when the waves are good, and then be back in time for lunch). Also, time travel –- that would be a lot of fun, and you'd get to visit those family members who died before you were born. And lastly, to have inexhaustible energy – so I could enter marathons and sprint the whole way.
Could you take on the pitbull?
On a good day? Probably. With the help of amazing, imaginative kids all over the world? Most certainly!